Sunday, November 18, 1:00–9:00 p.m
Participating delegates from several Lunaape/Lenape territories came together in November 2018 for the Inaugural United Lenape Nations Pow Wow and Standing Ground Symposium. This event took place at the Park Avenue Armory with the support of the Public History Project and the Clement A. Price Institute at Rutgers University-Newark. In addition to the Powwow, the delegates attended a symposium at Rutgers University-Newark and visited culturally and historically significant sites in New York and Newark. This convening of Lunaape/Lenape Elders inaugurated the historical reclamation work of the newly formed Public History Project (PHP).
This was the first ever Lunaape/Lenape Pow Wow on Manhattan Island, and took place throughout Park Avenue Armory's Wade Thompson Drill Hall and historic period rooms. The event—transpired on the homeland of the Lunaape/Lenape—marked the first congregation of dispersed Lunaape/Lenape Elders in Manhattan since their forced migrations in the early 1700s. Organized with Lenape Elder George Stonefish, the Powwow provided an opportunity for members of the Lunaape/Lenape community and Native American New Yorkers to gather and celebrate their culture, and for the greater New York City community to learn about the Lunaape/Lenape's historical and cultural ties to the region at an event that is both festive and enlightening. The eight-hour event features a symposium of conversations with Lunaape/Lenape Elders, historians, and activists, along with film presentations, First Nation fashion, and special performances by Indigenous dancers, singers, musicians, and story-tellers.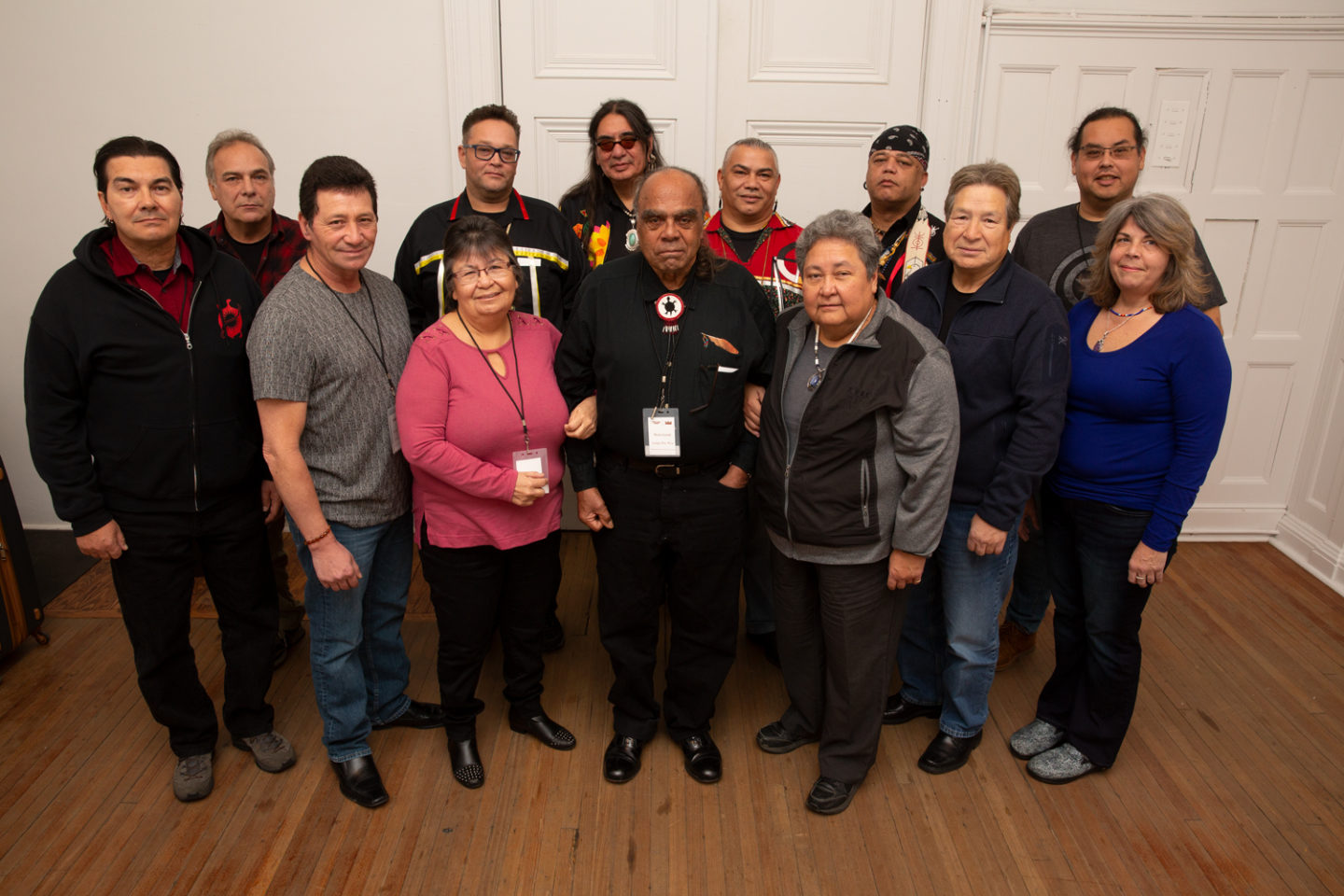 Photography by Bud Glick